Did Hell Just Freeze Over? This MSNBC Host Can't Stop Complimenting Trump
MSNBC's Joe Scarborough is often one of the most brutal anti-Trump critics in the fake news.
Throughout 2020, he beat up on Trump on everything from the travel ban to the promise for COVID vaccines, to the president's commitment to overturning the stolen election.
But now that Joe Biden safely sits in office…
Scarborough has something nice to say about Trump.
On an episode of Morning Joe, the host said that Republicans "could be proud of Trump's handling of the COVID-19 vaccines."
While wife Mika Brzezinski shook her head in disagreement, Joe told his audience that "republicans have something to be very proud of. We can go … and every time I do something like this, I get in trouble with Mika."
Despite that, he continued "republicans can look at the vaccine and go, 'Donald Trump, he and his team did a pretty damned good job picking Pfizer and picking Moderna — did a really good job,'" Scarborough said.
"Or did they pick him?" Brzezinski said, disapprovingly.
"You can't help yourself," Scarborough mocked.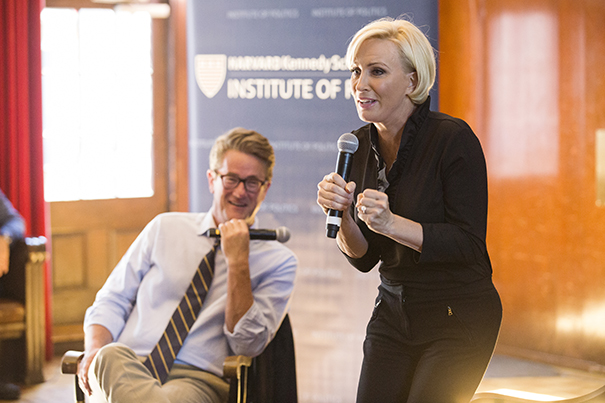 Then he complimented the former president AGAIN.
"If you don't think they did a good job, compare their choices to the [European Union's] choices. They did a good job. And so, Republicans, stand up and applaud your president, your team, your administration."
Where was this common-sense recognition BEFORE the election?