BREAKING: President Trump Makes Major Announcement Concerning Upcoming Impeachment Trial
Despite 45 Republican Senators backing a motion by Senator Rand Paul to declare the trial of a former president unconstitutional, the show goes on!
America is now headed into the Trump encore with a history-making post-presidency impeachment trial in the Senate.
Now, former President Trump is making headlines again with the announcement of his new impeachment defense legal team.
According to a statement, David Schoen and Bruce L. Castor Jr will head the trial team.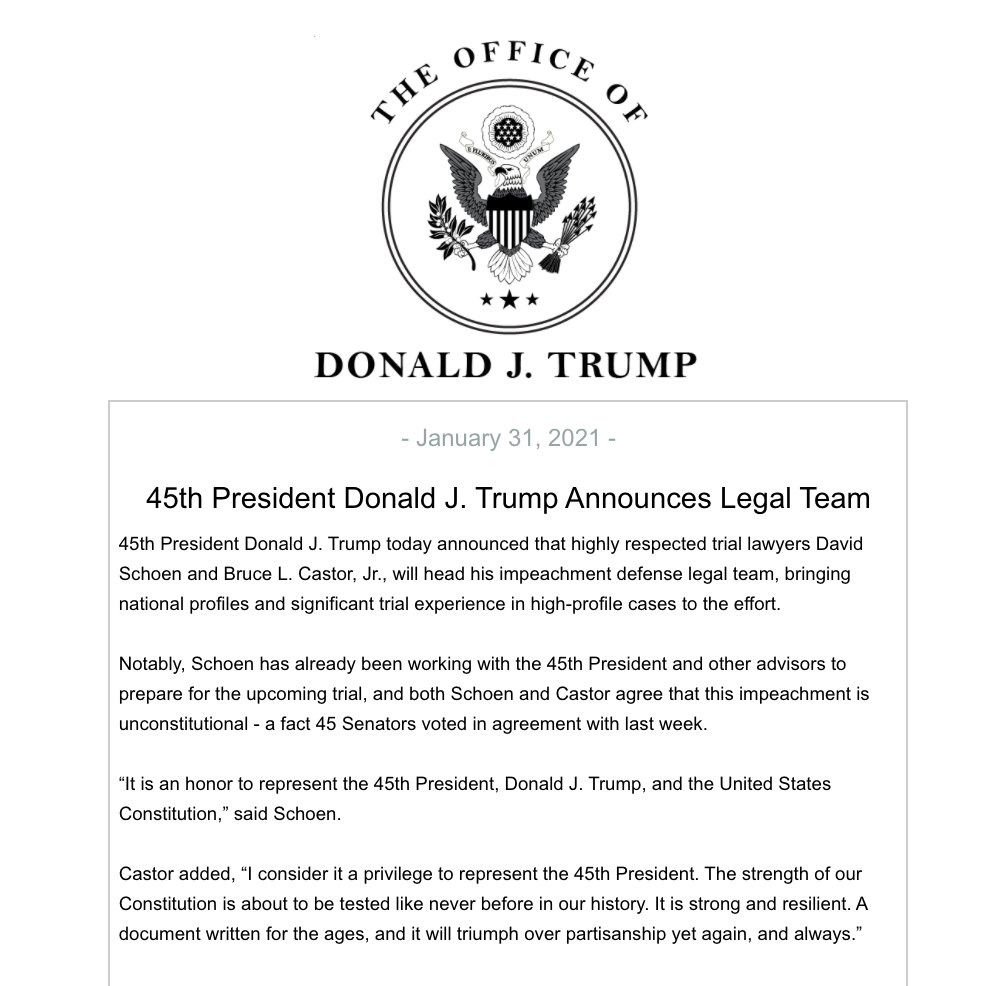 The Epoch Times reported:
The two lawyers who will represent the former president in the upcoming Senate trial are David Schoen, an attorney from Alabama, and Bruce Castor Jr., a former prosecutor in Pennsylvania.

…

South Carolina-based lawyer Butch Bowers had previously been tapped to lead the president's legal team but parted ways over differing opinions on the direction of the defense arguments, the reports said. Other lawyers on the team who also left were Deborah Barbier and former federal prosecutors Greg Harris, Johnny Gasser, and Josh Howard.

…

Castor previously served as a solicitor general and acting attorney general of Pennsylvania.
The first legal filing for the Trump defense team is due tomorrow, February 2nd.