ALERT: House Republicans Are Mocking VP Harris On The Border Crisis And It Is Actually Hilarious
Thanks to the Biden-Harris administration's open borders policies, the southern border is overwhelmed by migrants.
To avoid the issue, President Biden shifted responsibility to Vice President Harris, who seemingly doesn't want to deal with it either.
Though she's been "in charge" for weeks, the Vice President has failed to visit the border or any of the migrant holding facilities.
House Republicans are having some fun with her obvious inaction by putting Kamala's face on a milk carton to demonstrate that she has been missing on the border.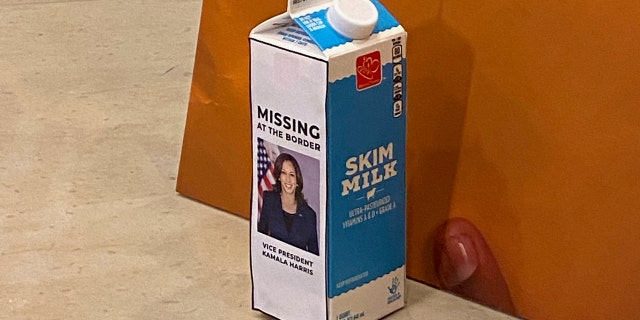 House Minority Whip Rep. Steve Scalise commented on Wednesday to say "If she's the vice president of the United States and the president put her in charge of this, Vice President Harris needs to go down to the border and see this for herself. Because maybe she would then encourage President Biden to reverse his policies that have failed."
Perhaps in response to the mocking, Kamala finally scheduled a trip to Mexico.
But she's still not visiting the US-Mexico border.
The Vice President will instead visit the Mexico border with Guatemala, to address THEIR migrant crisis.