Ted Cruz Is Gaslighting Democrats With His Inauguration Mask And It's Awesome
After a week or so of Democrats shouting into the sky about kicking Ted Cruz out of the Senate, Ted seems to have a response.
He didn't say so much as a word… not even a snarky tweet. But his mask on inauguration day said everything he needed to say.
"COME AND TAKE IT!"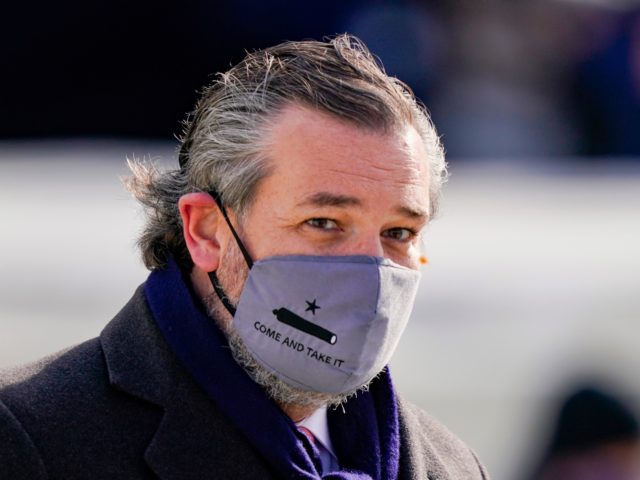 Liberals, automatically assuming Ted was responding to their planned weapons ban seem to be upset with the mask.
And we have a response to that: cry more, libs.