#STOPJEWISHHATE: Anti-Israel Sentiment From Joe Biden And The Radical Left Is At An All-Time High
As violence continues between Israel and Palestine, the radical left in America is teaming up against Israel and it is not pretty.
In just the last few days, the "squad" has made their feelings known.
On Wednesday, AOC tweeted that America's defense of Israel's use of force was "siding with the occupation."
Outspoken anti-semite Rashida Tlaib said on Monday that Israel is "promoting racism and dehumanization" and trashed Biden for not taking action.
And Ilhan Omar called for defense of Palestine in a tweet on Monday.
Then, BLM stepped in to show solidarity for Palestine with a tweet.
But of course, there's no resistence from "moderate" president Joe Biden.
He's going out of his way to appease the anti-Israel wing of his party.
He even praised Rashida Tlaib for being a "fighter" after she openly accused the president of "taking orders" from Israeli Prime Minister Benjamin Netanyahu.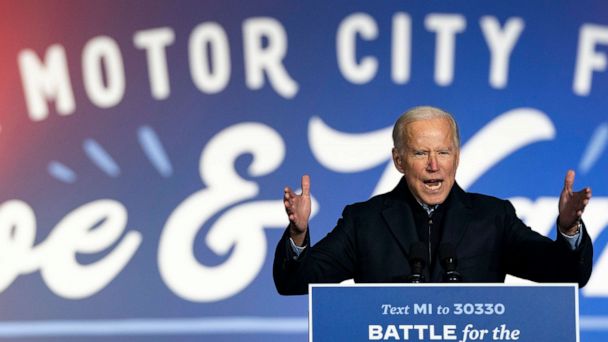 "I admire your intellect, I admire your passion, and I admire your concern for so many other people," Biden said at a speech in Michigan. "And it's my from my heart, I pray that your grandmom and family are well—I promise I'm going to do everything to see that they are in the West Bank. You're a fighter, and God thank you for being a fighter."
Hamas leaders have recently warned Israel that they are capable and "not afraid" of "causing six months of rising and falling air raid sirens" on Tel Aviv.