BREAKING: President Trump Releases An EPIC Memorial Day Statement And It's A MUST-READ
In honor of Memorial Day Weekend, President Trump released a new statement.
Unsurprisingly, it wasn't your typical, subdued holiday message. Trump absolutely thrashes Biden, his failing policies, and high gas prices. 
In an email, the president wrote "with Memorial Day Weekend coming up, tomorrow people start driving in the biggest automobile days of the year."
"I'm sorry to say the gasoline prices that you will be confronted with are far higher than they were just a short number of months ago where we had gasoline under $2 a gallon."
Gas prices has surged across the country after Biden's cancelation of the Keystone XL and the recent hack of the Colonial Pipeline company. Colonial pipeline reportedly paid at least $5 million to cyber terrorists to restore service, another sign that foreign hackers do not fear the wrath of the current President.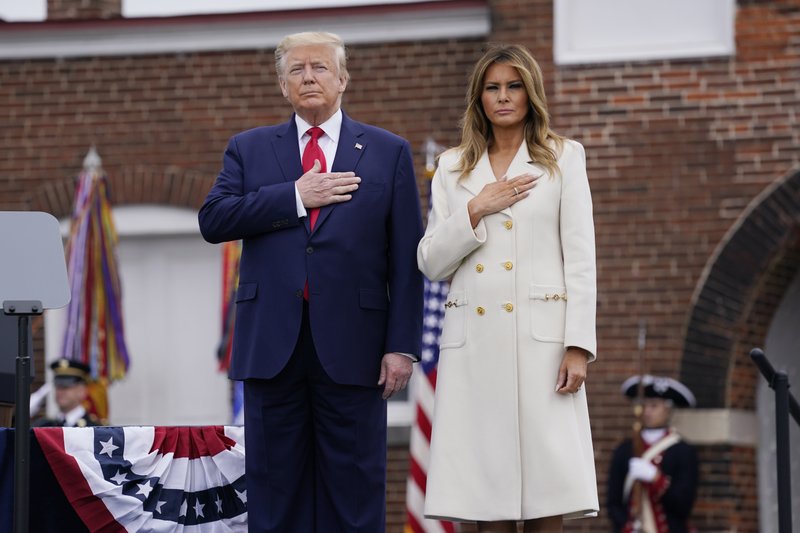 Trump continued, saying "remember as you're watching the meter tick, and your dollars pile up, how great of a job Donald Trump did as President."
"Soon Russia and the Middle East will be making a fortune on oil, and you will be saying how good it was to have me as your President."
"Wasn't it great to be energy independent, but we are energy independent no more. Shame, shame, shame. Other than that, have a great Memorial Day Weekend!" the former president concluded.
The statement has faced backlash from liberal talking heads, including Jimmy Kimmel. But for Trump supporters, the statement is the classic MAGA commentary we all know and love.