Did A White House Reporter Call Kayleigh McEnany a 'Lying B*tch' or Not?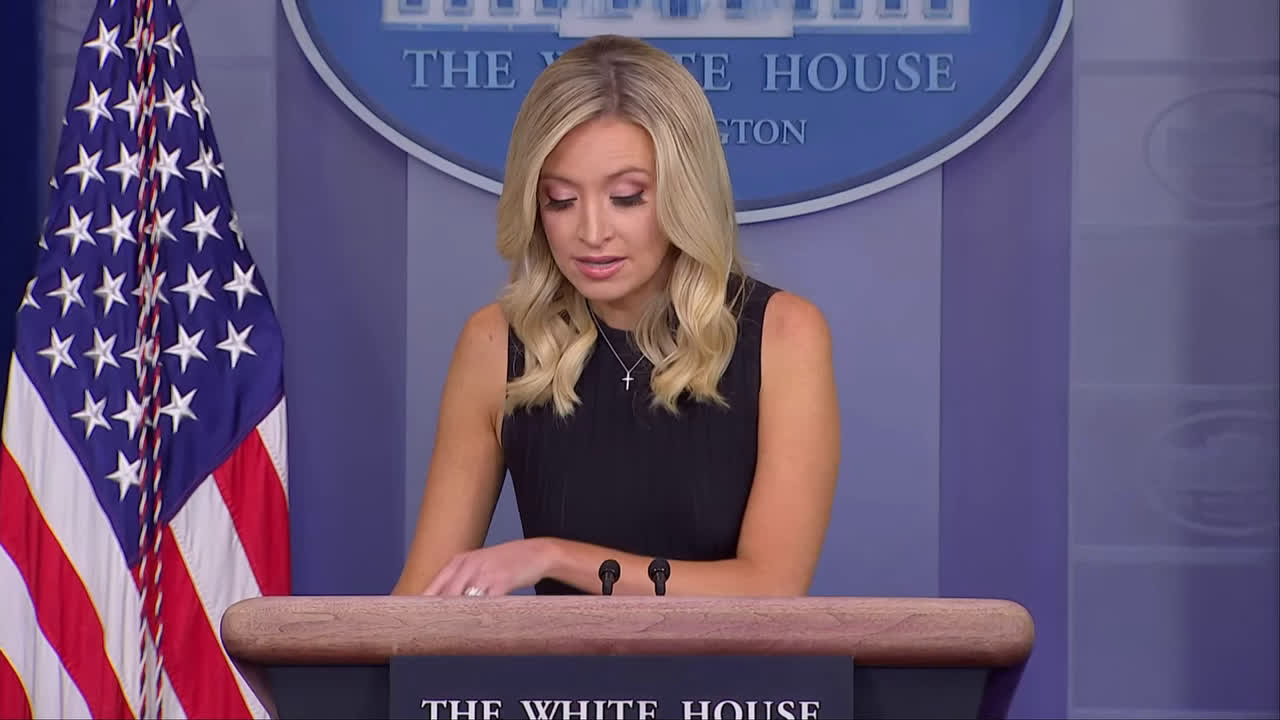 Twitter exploded today after a heated moment at the latest press briefing that prompted many online – and offline too, probably – to ask whether or not a White House reporter had called Press Secretary Kayleigh McEnany a "lying bitch."
Al Jazeera's Kimberly Halkett was the one accused, after she asked a series of questions about "maintaining the integrity of America's elections." (The questions, no shock, were actually just thinly-veiled criticisms of President Trump.)
When Halkett tried to follow-up with yet another question – this time about vaccine research – the conversation became heated. McEnany called her out for asking too many questions and moved on to another reporter.
That's when Halkett said something that created such a stir online. Some people thought Halkett lashed out, and interpreted the comment as "lying bitch."
Halkett herself addressed the Twitter mob, claiming she actually said "okay, you don't want to engage."
While many on Twitter remain unconvinced Halkett's claim, the White House transcript seems to agree with her version.
But the video is up, and you are free decide for yourself!