Did A White House Reporter Call Kayleigh McEnany a 'Lying B*tch' or Not?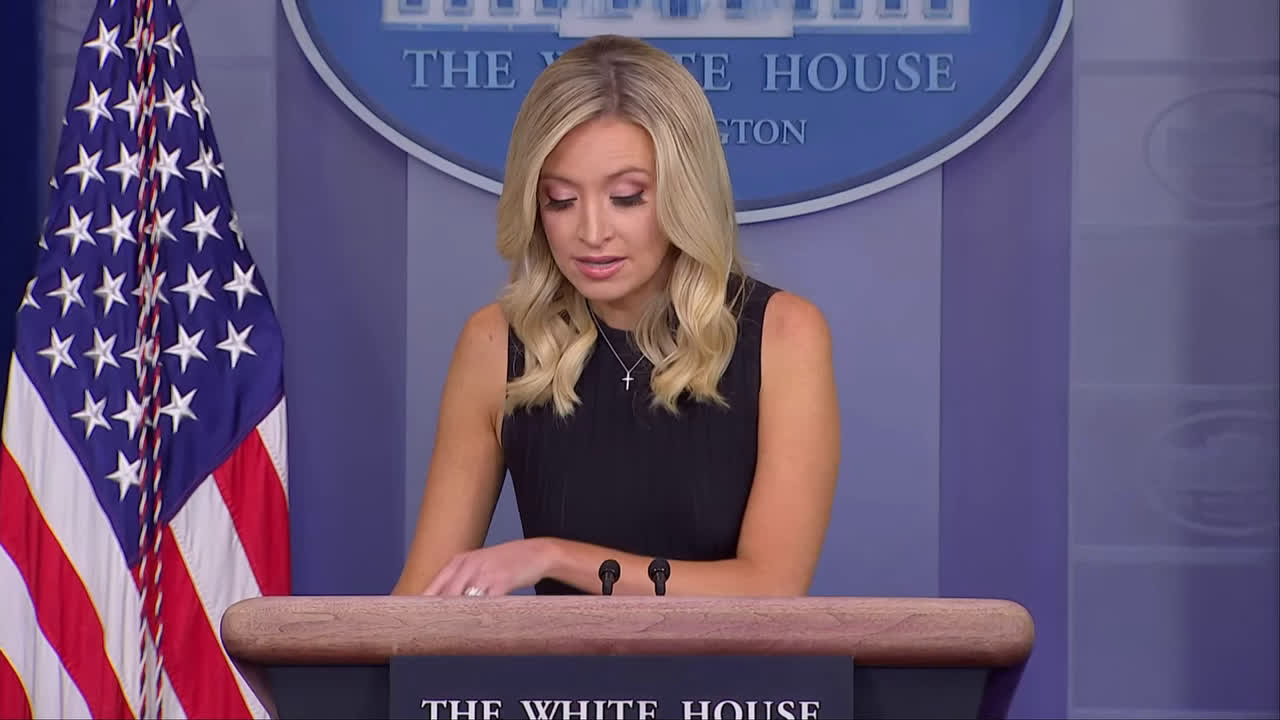 Twitter exploded today after a heated moment at the latest press briefing that prompted many online – and offline too, probably – to ask whether or not a White House reporter had called Press Secretary Kayleigh McEnany a "lying bitch."
Al Jazeera's Kimberly Halkett was the one accused, after she asked a series of questions about "maintaining the integrity of America's elections." (The questions, no shock, were actually just thinly-veiled criticisms of President Trump.)
When Halkett tried to follow-up with yet another question – this time about vaccine research – the conversation became heated. McEnany called her out for asking too many questions and moved on to another reporter.
That's when Halkett said something that created such a stir online. Some people thought Halkett lashed out, and interpreted the comment as "lying bitch."