[VIDEO] This Swing State Gaffe Might Hurt Joe Biden on Election Day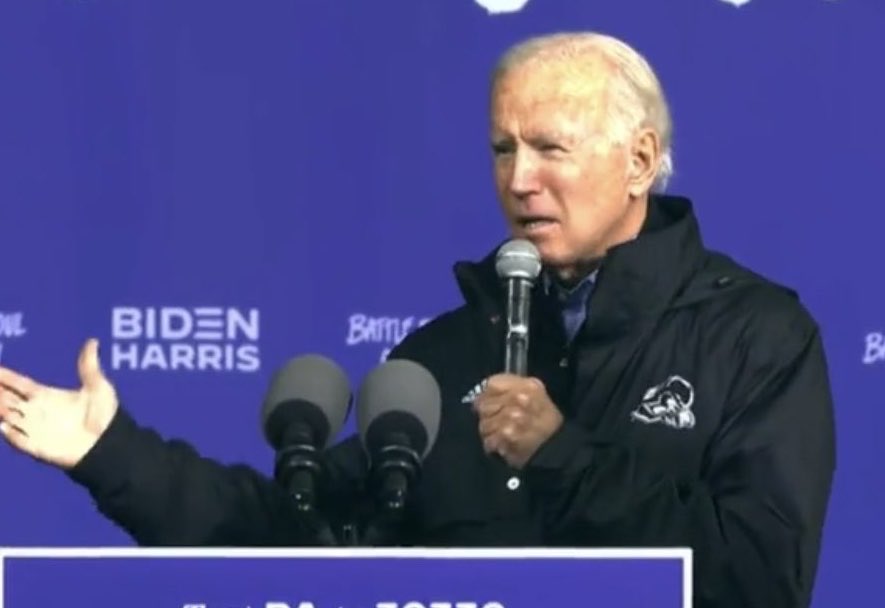 Gaffe King Joe Biden got confused again as he was pandering to a crowd in Philadelphia at a Sunday night event.
He told the tiny crowd "I know Philadelphia well. I married a Philly girl, by the way."
Then he said, "and by the way got my Eagles jacket on," referencing the Philadelphia football team.
The problem?
The logo on his jacket was not the Philadelphia Eagles at all. It was the logo of the University of Delaware Blue Hens — where Joe Biden claims to have received one of his three bachelor's degree. (He actually only has one degree.)
Trump campaign spokesman Tim Murtaugh was quick to call him out on Twitter, saying "I hope all of my fellow @Eagles fans saw Joe Biden claim to be wearing an Eagles jacket today in Philly. It was a Delaware Blue Hens jacket."