BREAKING: President Trump Speaks Out On MLB Controversy and His Comments Are Driving Liberals Absolutely Wild
The left might be able to ban the man from social media, but there's no way they can silence him.
President Trump is not done speaking directly to the American people.
In an interview with Newsmax on Tuesday, the former President responded to all of the latest controversies and his commentary -as usual- is driving liberals absolutely nuts.
In regards to the MLB's decision to move the All-Star event out of Atlanta in the wake of Georgia's election integrity law, Trump did not hold back.
He urged his followers to boycott baseball games entirely, saying they are "not appropriate."
"I would say boycott baseball, why not? I think what they did was a terrible thing," he said.
"A woke group of people … and that's baseball and people are tired of it … they decided to hurt the people of Georgia by moving it out and it's just ridiculous."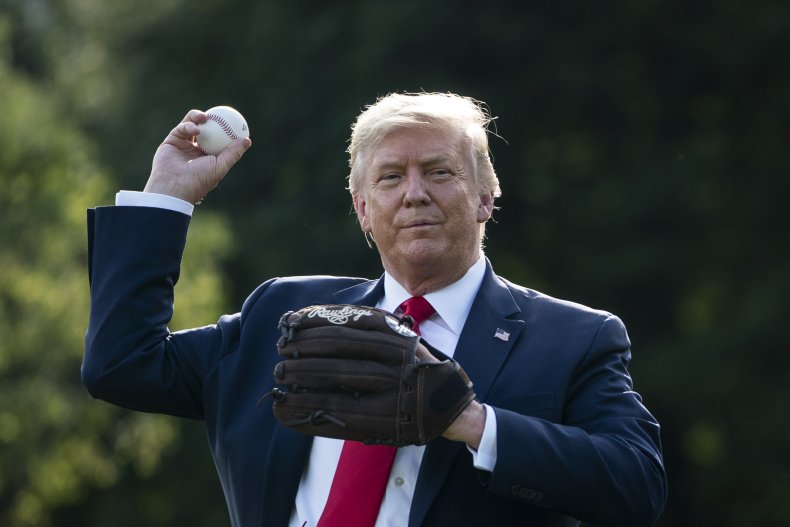 The president told Newsmax host Heather Childers "look, I'm just not very interested in baseball for the last number of years."
"I think it's not appropriate. You want to find a game? It's on every channel yet you can't find anything. It's the weirdest thing. It used to be a nice, easy thing to follow."
Adding, "Today, you don't even know what the hell you're watching"
It seems the conservative movement is behind him on this one. The backlash of the MLB's decision has been dramatic. Even Joe Biden has walked back his initial support of the big All-Star move.
But fake news and liberal elites are insulted that Trump is weighing in. CNN's Don Lemon went on an emotional rant last night saying the former president shouldn't be allowed to "cancel" baseball, because he was "canceled by voters." (Then he cried, probably.)
They better buckle up because this is most certainly not the last from Trump on this issue.